The Records Office is open daily from 8:00 a.m. to 4:30 p.m.

Isabel Esparza, Registrar 805-922-1305, ext. 5764 iesparza@smjuhsd.org

Erik Torres, Student Data Specialist 805-922-1305, ext. 5761 etorres@smjuhsd.org

The Registrar is responsible for the enrollment of students, procuring and securing cumulative folders, generating official transcripts, and changing address information.

The Student Data Specialist is responsible for the process of withdrawing students.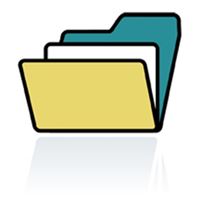 ENROLLING A STUDENT:


The following documents will need to be submitted with the online enrollment confirmation page to the Records Office. No appointment is necessary. Please note: Enrollment is not complete until all required documenation is brought to the school.

- Birth certificate
- Current immunizations
- Proof of residency Documents accepted
- Additional paperwork may be required if any of the following apply:

If you are a renter, complete the Landlord Agreement Form

Student is under someone else's care other than parents - Caregiver Affidavit
Location of residence is not in PVHS boundaries - Inter-Intradistrict Transfer Request

WITHDRAWING A STUDENT:

Students must be withdrawn by the parent/guardian who enrolled the student.
Parent/guardian must provide proper ID at time of withdrawal.
Books must be returned to the Library. An official transcript will not be issued to the new school until fees are cleared
CHANGE OF PERSONAL INFORMATION:

Address and phone number changes must be submitted on the " Change of Personal Data" form obtained from the Receptionist or in the Records Office.
Address changes must be submitted with a utility bill or rental contract that verifies the new address.

TRANSCRIPT REQUESTS:

Transcript fees are $3.00 per official transcript. There is no fee for unofficial transcripts. Cash or checks made payable to "PVHS" are accepted. Current seniors are exempt from transcript fees.

Transcript request form - click here

Faxed - A written request may be faxed by the student to the registrar at (805) 928-6853. Be sure to include:

1) full name of student (as on birth certificate)

2) Birthdate

3) Grad year

4) Complete address where transcript is to be mailed

5) A copy of student's picture ID.

Mailed (US Postal) - A written request, including the above identifying information, may be mailed by the student to the registrar at the following address: Pioneer Valley High School, ATTN: Registrar, 675 Panther Drive, Santa Maria, CA 93454

E-Mailed - A request, including the above identifying information, may be e-mailed by the student to the registrar at: iesparza@smjuhsd.org
Docufide requests are uploaded for free. For more information, or to create your own account, go to www.parchment.com.