PVHS Michael Estrada Earned 1st Place During the Central Coast American Legion Oratorical Contest 2023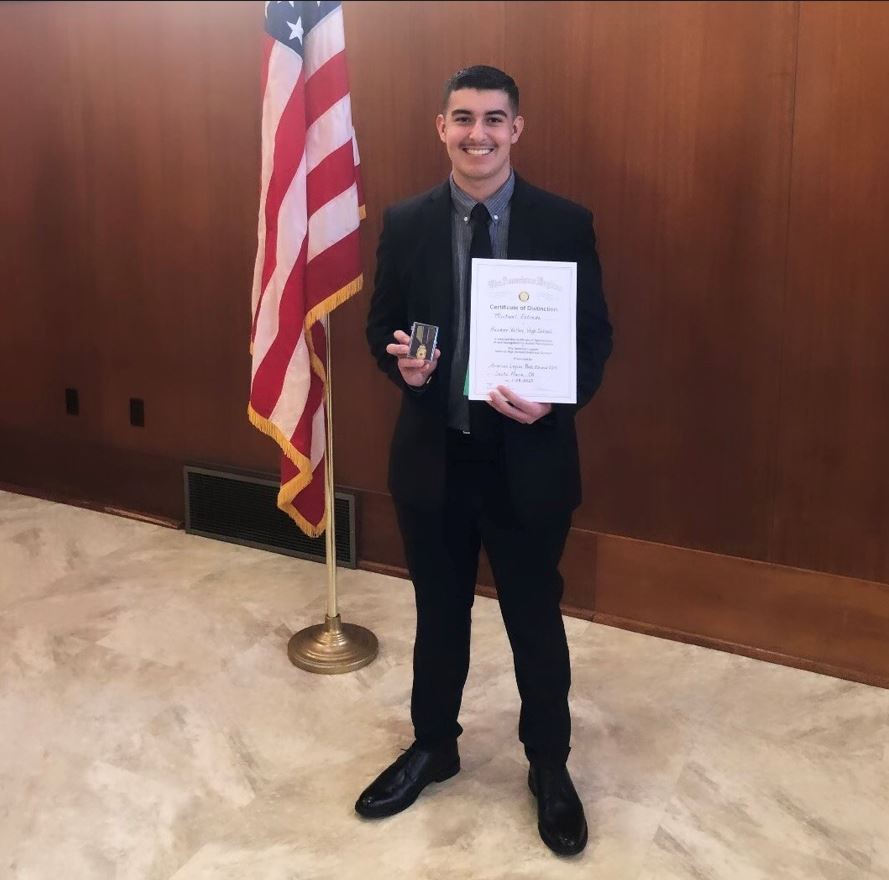 ---
NEWS * NEWS * NEWS
PRESS RELEASE
Pioneer Valley High School student/athlete Michael Estrada is moving on to a state competition after earning first place and a $500 scholarship during the Central Coast American Legion Oratorical Contest 2023.
On Jan. 28, Estrada performed two speeches including one that was impromptu at the Veterans Hall in Santa Maria. The speeches were entitled, "The Privilege, Right, and Honor of Jury Duty" and the "14th Amendment." On Feb. 11, Estrada will represent American Legion Santa Maria and Orcutt Posts (56/534) and compete for a $2,500 scholarship at the Southern California Championship in Hollywood, Ca.
"After winning the speech competition, I was greeted with praise and accolades from everyone there which included my family, ex-veterans, and other contestants,'' said Estrada, who is in the 11th grade. "My Grandfather, who is a Vietnam Veteran in our nation's Army, was also there to congratulate me and to express how proud he was of my accomplishments. This was an amazing opportunity and I hope to be able to continue making myself, my loved ones, and my school proud.''
"The delivery of both speeches was smooth,'' said Panther Health Teacher and Military Careers Advisor Michael Regan. "His impromptu speech on a surprise topic, the 14th amendment, was very impressive. It's always great to see one of my former students succeed.''
Estrada is a member of the Panther Debate Team and Varsity Golf Team.
SMJUHSD Media Contact: Public Information Officer Kenny Klein
805-709-1454 or kklein@smjuhsd.org
XXX