PVHS University Signing Day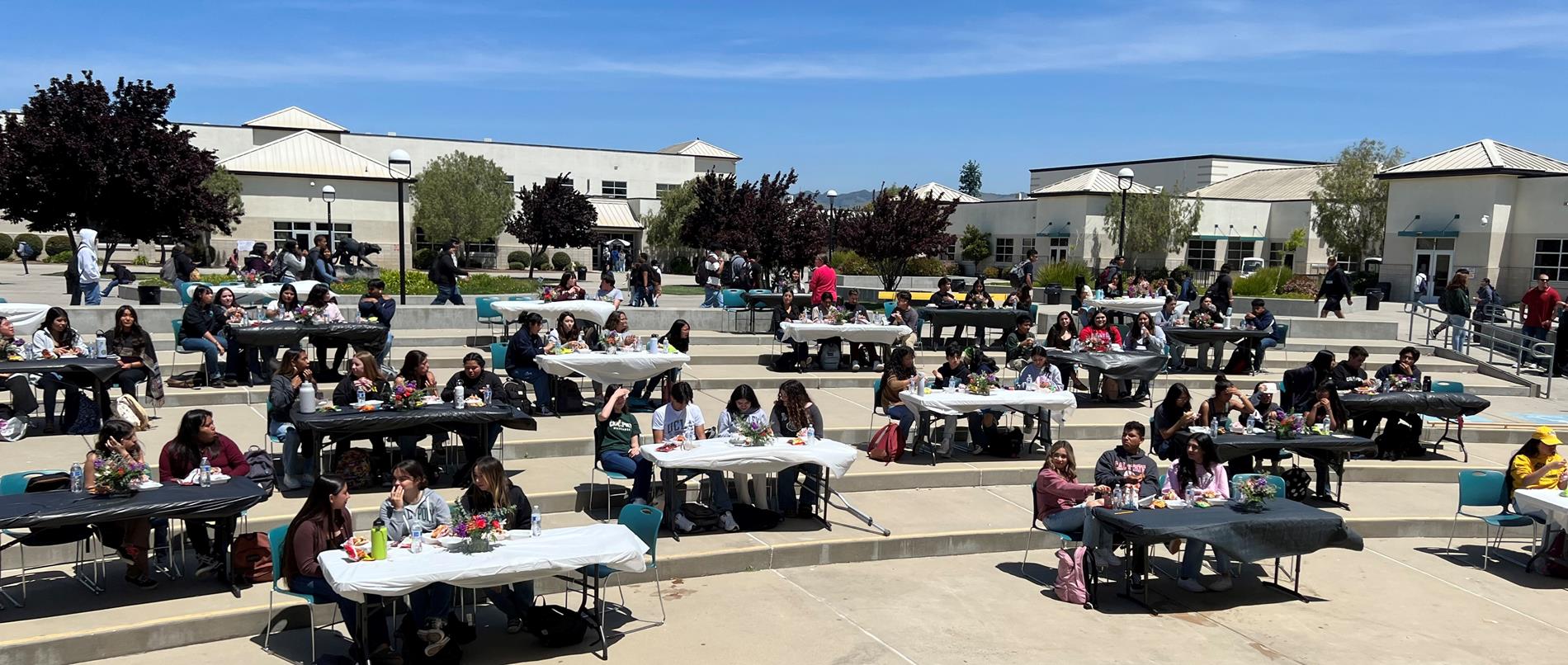 ---
NEWS * NEWS * NEWS
PRESS RELEASE
Pioneer Valley High School hosted a celebration today recognizing students who have made a commitment to attend a four-year university.
More than 150 seniors are on their way to UC's, CSU's, and other universities.
The noon event featured tables with flower arrangements from the Floral Design class and donated chicken sandwiches from Raising Cane's Chicken Fingers of Santa Maria. The students walked on to the stage, announced their name and university destination, and then signed a certificate to finish the higher education opportunity.
"This makes all the hard work worth it,'' said Alex Hernandez, who will be attending UC Berkeley. "I really feel appreciated.''
Principal Shanda Herrera said promoting a college-going culture is vital.
"We want the freshmen to look at all these seniors and say, 'Hey, I can do that too','' Herrera added.
The event was organized by UCSB EAOP Coordinator/PV Alumni Juan Martinez, Panther School Counselors, and the College and Career Specialist.
SMJUHSD Media Contact: Public Information Officer Kenny Klein
805-709-1454 or kklein@smjuhsd.org
XXX