PVHS Students Compete in the 32nd Annual Santa Barbara County High School Architectural Design Competition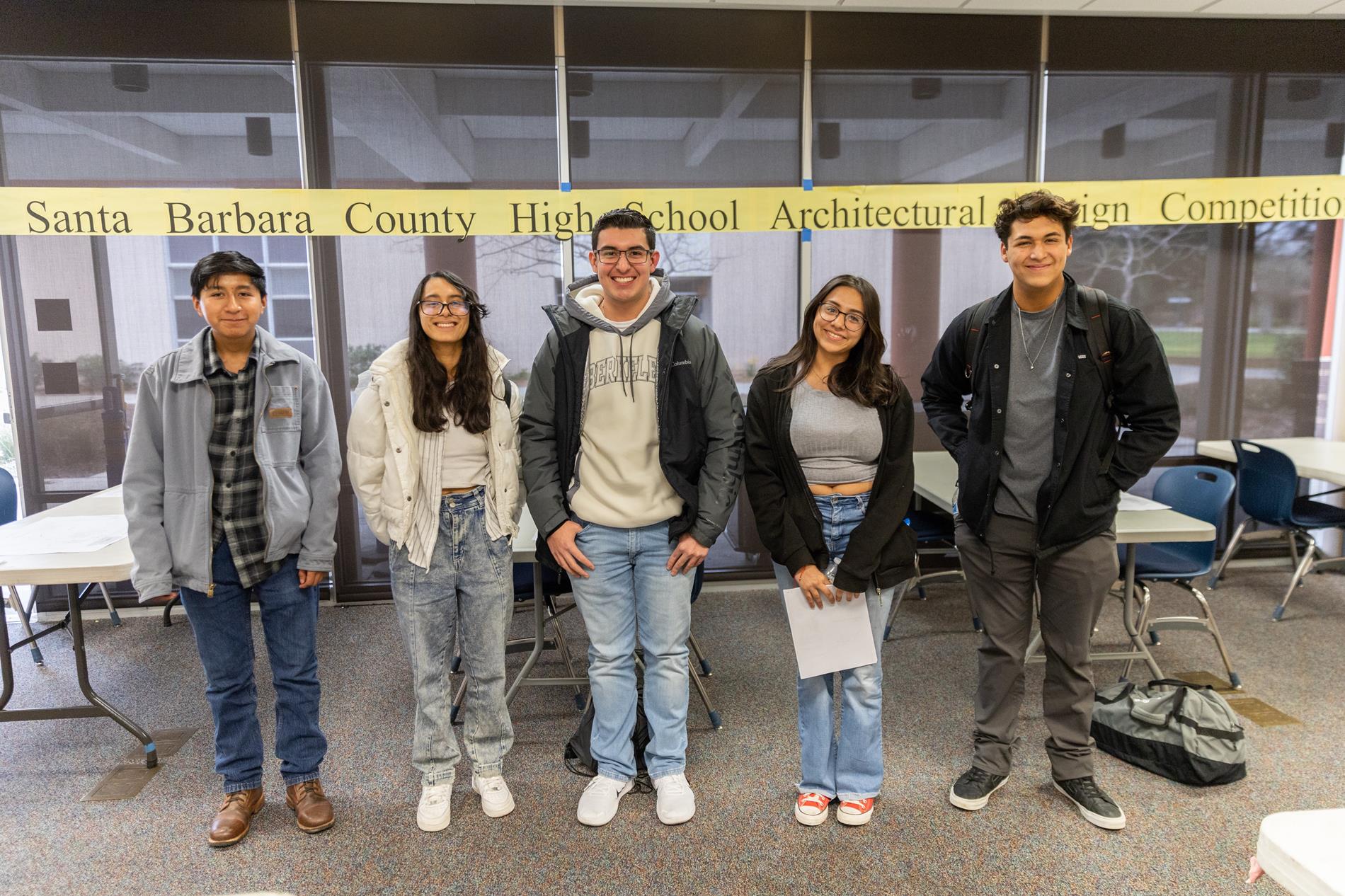 ---
NEWS * NEWS * NEWS
PRESS RELEASE
Five Pioneer Valley High School students from the CTE Mechanical Drawing course competed in the 32nd Annual Santa Barbara County High School Architectural Design Competition with one student, Christina Cantu, becoming a finalist and moving on to another event on Saturday, Feb. 4.
During the competition last weekend at Allan Hancock College, the students had to design a community center in a park setting. The other students included Omar Ambrosio-Venegas, Michael Estrada, Cindy Pena, and Luis Padilla.
"My overall experience was great, Allan Hancock College created a nice easygoing space that made it easy to focus and have fun,'' Cantu said. "The best part would have to be the creative freedom given to each student and all the materials we had access to, also all the food and snacks provided."
Tomorrow, Cantu will join 11 other students (seven from north county and five from south county) for a juried review at Dunn School. The jury includes three architects and one educator who will review the students' work and interview each finalist. Students will have an opportunity to explain what they did, and the jury will talk to the student about their work. Then, they will score each finalist. Scores will be totaled up and the 1st, 2nd, and 3rd place will be announced. 1st place is a cash price of $300.
"While our five students all did amazing, we are proud that one of our contestants was selected to advance to final judging,'' said PV CTE Mechanical Drawing Teacher Chris Silva.
SMJUHSD Media Contact: Public Information Officer Kenny Klein
805-709-1454 or kklein@smjuhsd.org
XXX