SMJUHSD Presents Chicago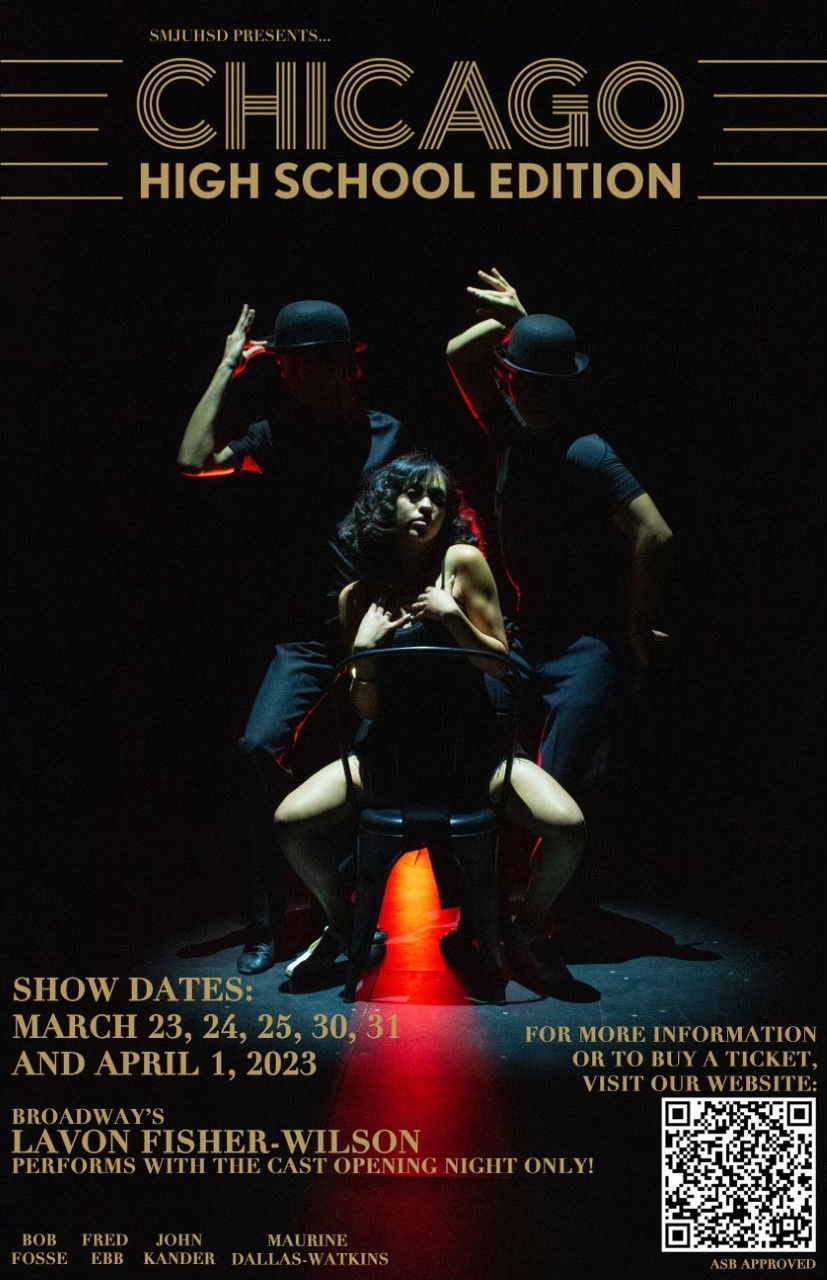 ---
NEWS * NEWS * NEWS
PRESS RELEASE
Santa Maria Joint Union High School District students will present "Chicago" inside the PVHS Performing Arts Center at 7 p.m. on March 23, 24, 25, 30, 31 and April 1.
The musical is set in the roaring 20s during the jazz age. It tells the story of two rival vaudevillian murderesses locked up in Cook County Jail and their use of manipulation, feminism, and the power of the media to obtain fame.
The production includes students from SMHS (1), RHS (16) and PVHS (16).
"The energy of this show, this cast, is out of this world. It has been such a blast putting such a timeless and iconic show on, I am so confident people are going to enjoy it very much." - Makai Copado, PVHS student, singer, dancer, and actor.
"We are very excited to be bringing together such amazingly talented students for a third joint production. The cast and crew have been working tirelessly on what is our most challenging production yet. We know our patrons are going to love watching this show as much as we enjoyed producing it." - PVHS Theater and Technical Theater Selyn Harwin.
Broadway's Lavon Fisher-Wilson plans to perform with the cast on opening night. Please see the PVHS website or the attached flyer for ticket information.
SMJUHSD Media Contact: Public Information Officer Kenny Klein
805-709-1454 or kklein@smjuhsd.org
XXX