PVHS Field Trip to Tech Interactive Museum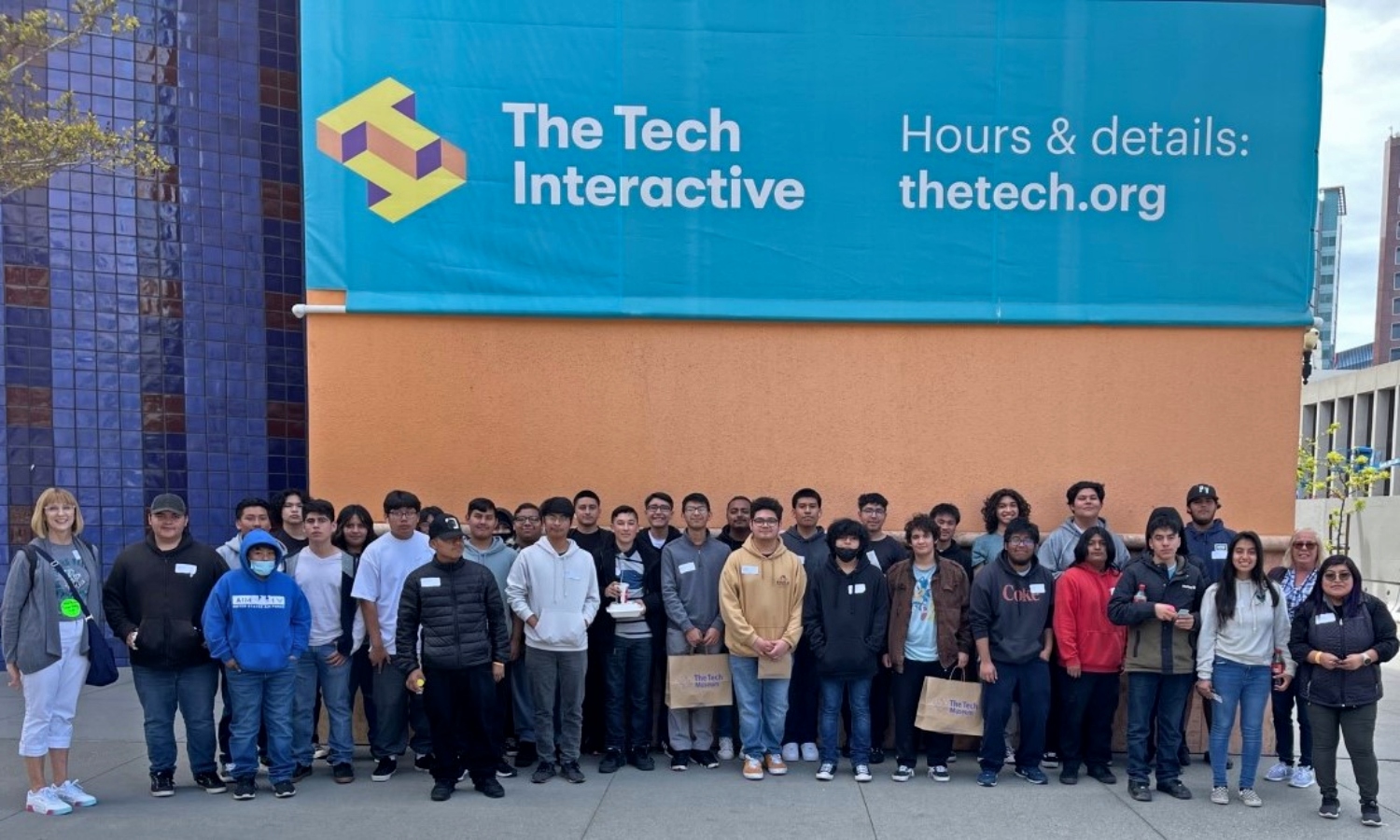 ---
NEWS * NEWS * NEWS
PRESS RELEASE
The PVHS Business Technology Department took 32 students, mainly from the Gaming Technology and Website Programming & Design classes, on a field trip to the Tech Interactive Museum in San Jose on Friday, April 21st.
Students toured the interactive exhibits including sections on computer technology and cyber safety, virtual reality applications, solving environmental problems, space exploration, health innovations, and more. Students were also treated to an IMAX movie, "Dream Big", in the special domed theater about how science and technology are used around the world.
The outing offered students a hands-on opportunity to see how their computer, technology, and programming skills can be used in their future education and careers, according to Business Technology Department Teacher Erika Quintana.
"I had a great time going but my favorite part was when we went to explore the whole place with different technologies." - Alvaro S. (11th grade)
"My favorite part of the Tech Museum was the IMAX Dome theater, and the interactive stuff was cool." - Jamin F. (9th grade)
"There were many things to see and play around with like the interactive city population and buildings, the TV body movements, big Lego bricks, and the big round screen in the theater." - Javier V. (9th grade)
"One of my favorite parts of the Tech Museum was the human body section because of the funny and detailed humans." - Xavier G. (9th grade)
"The museum was very vast and interactive which allowed us to explore the many wonders of the world while learning new ideas and creations. It boosted our curiosity a lot and we enjoyed it." - Stephan A. (11th grade)
SMJUHSD Media Contact: Public Information Officer Kenny Klein
805-709-1454 or kklein@smjuhsd.org
XXX