PVHS FCCLA Students Earn Top Honors at Spring Leadership Meeting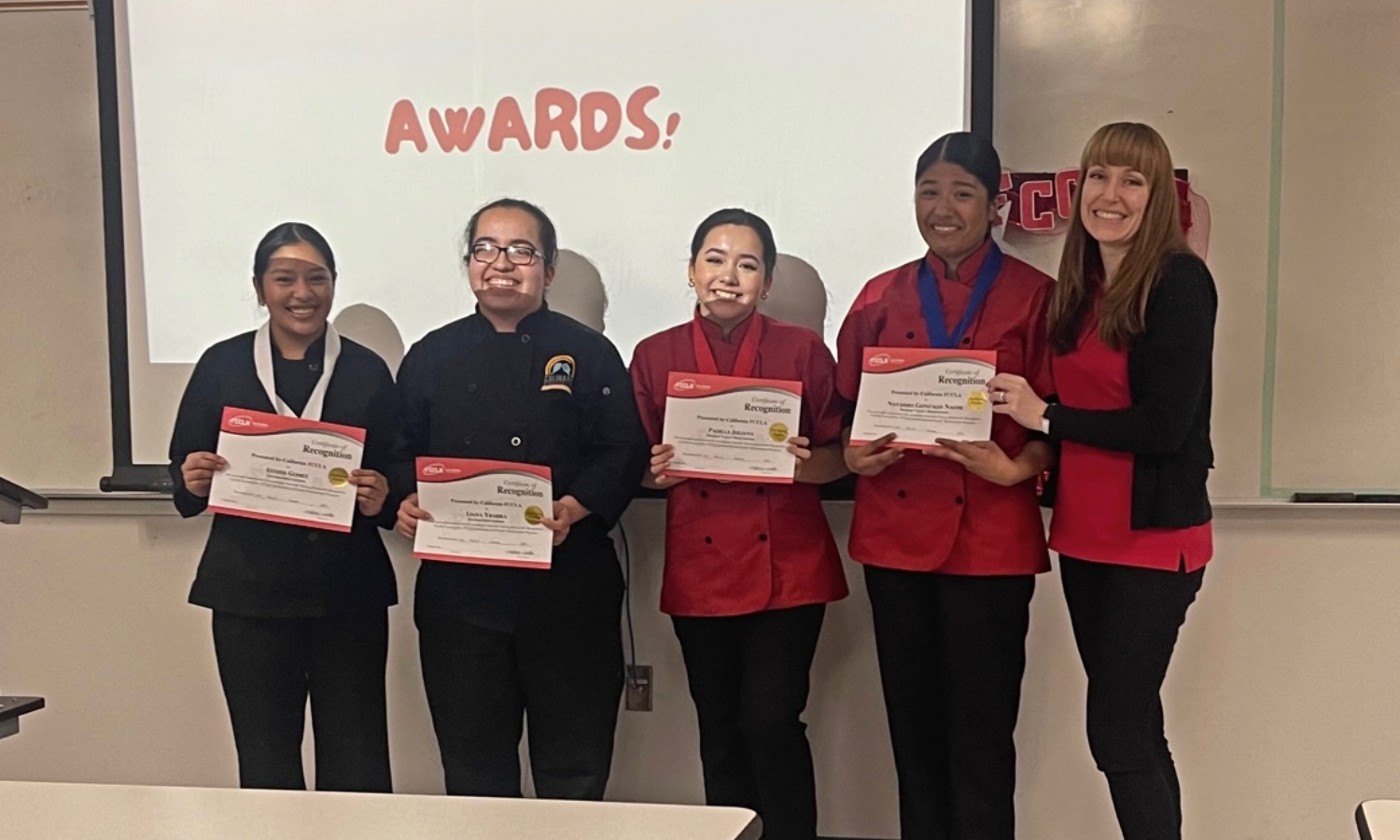 ---
NEWS * NEWS * NEWS
PRESS RELEASE
Pioneer Valley High School FCCLA (Family, Career, Community, Leaders of America) students earned top honors during the Region 7 Spring Leadership meeting on Feb. 11th.
Culinary Arts 2 students competed against Santa Maria, Pioneer Valley, Oxnard, Adolfo Camarillo, and Hueneme High Schools in various culinary, child education and fashion events.
Lexy Garcia, 12th grade, won first place in the Fashion Construction competition. Naomi Navarro Gonzalez, 12th grade, and Juliana Padilla, 12th grade earned 1st and 2nd place in the Culinary Arts competition. These students have also advanced to the State Leadership Conference where they will compete for scholarships and prizes against other California FCCLA chapters, according to Panther FCCLA Co-Advisor/Culinary Arts-Family and Consumer Science Teacher Jenn Montanez.
"It was a very exciting experience to compete with others as well as getting feedback from an experienced chef. Now getting an opportunity to compete at state feels surreal to me, especially after placing 1st at region. All the practicing I did paid off!" - Naomi Navarro Gonzalez, 12th grade.
"We are so proud of all our students that competed at the spring regional meeting this weekend, they represented PV well,'' said Panther Teacher and FCCLA Advisor Kelsey Dudding. "We appreciate our FCCLA members that volunteered over the weekend to make our spring meeting a success!"
The SMJUHSD has about 40 CTE (Career Technical Education) Pathways and more than 25 industry partners.
SMJUHSD Media Contact: Public Information Officer Kenny Klein
805-709-1454 or kklein@smjuhsd.org
XXX